California is home to vibrant cities, sun-kissed beaches and spectacular natural treasures. Spanning a vast area of the West Coast, it boasts artsy San Francisco to the north and glamorous Los Angeles in the south.
The famous Highway 1 offers visitors the chance to embark on a classic US road trip along the coast, while Yosemite National Park boasts monumental landmarks including Yosemite Falls and El Capitan.
With so much on offer it can be difficult to know where to start, so we've rounded up just a few of the best things to do in California so you can add all of the top attractions to your itinerary.
The biggest city in California, Los Angeles is the home of Hollywood's rich and famous. If you're eager to see the celebrity hangouts of Beverley Hills, or want to take a trip to Universal Studios, there are plenty of Hollywood tour options available.
Don't forget to check out the Walk of Fame, which spans both sides of the Hollywood Boulevard and Vine Street. You can even search online for your favourite star before you arrive, so you won't miss out on that perfect photo opportunity.
But it's not all about show business in LA. Head to Venice Beach, once the home of the Beat Generation poets, and stroll along the world-famous Boardwalk or browse the chic boutiques at Abbot Kinney Boulevard. Head downtown to explore the Grand Central Market, a huge European-style food hall that's been delighting crowds since 1917.
You can take a night-time trip to see the stars at the Griffith Observatory, or visit one of the city's world-class museums to soak up some art and culture. The Getty Center and Getty Villa are free to visit, with easy parking available on-site.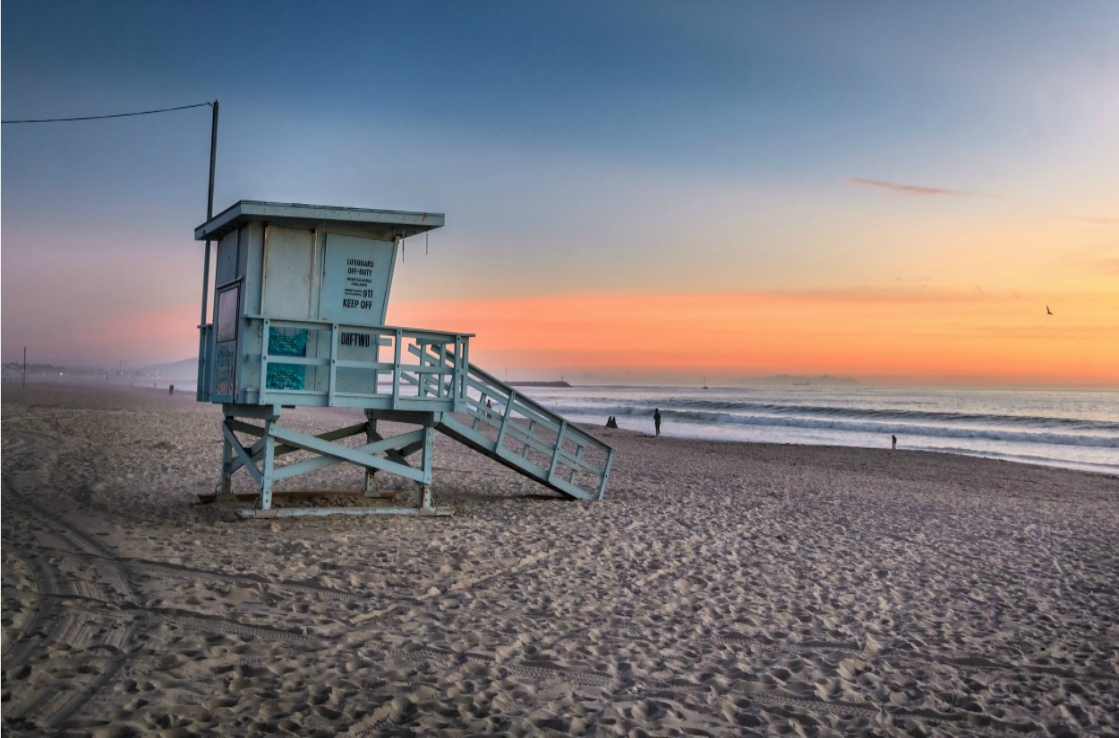 Disneyland and Universal Studios Hollywood
If you're a film buff, Universal Studios Hollywood should be high on your list of things to do when you're in LA. Situated just a short drive away from Hollywood Hills, it boasts the incredible Wizarding World of Harry Potter, rides based on the epic films Despicable Me and Revenge of the Mummy, and much more.
You can even go behind the scenes at a real working movie studio. Book tickets and get parking directions on the official site.
Meanwhile the city of Anaheim, just a short drive south of LA, is home to the original Disneyland theme park. First opened to the public in 1955 with just 35 rides, today it spans two huge sites – Disneyland Park and Disney California Adventure Park.
The parks are home to classic rides including Space Mountain and Big Thunder Mountain Railroad, and you can meet all your favourite Disney characters or even catch a live show.
The Frozen show and the water-and-lights spectacular World of Colour, which takes place outdoors on Paradise Bay, are both firm favourites. There's so much to do that forward planning is essential – check the official site for ticket options and a useful guide to parking.
San Diego
Continue south along the coast from LA and you'll reach San Diego, around 200 kilometres away. This waterfront city is packed with things to see and do, with many of its top attractions located within its cultural heart, Balboa Park. This 1,200-acre site boasts 17 museums along with theatres, gardens and of course the San Diego Zoo.
Take a walk through the Spanish-style architecture of the El Prado area or enjoy a show at the Old Globe Theater, explore the beautiful Botanical building or take in everything from the Old Masters to 20th century American paintings at the San Diego Museum of Art.
Entrance to the park itself is free, so you can wander around the gardens, fountains and walking trails with no charge. Individual institutions and events have their own admission prices, so check for tickets or multi-day explorer passes online before you arrive. Free parking is available at the park.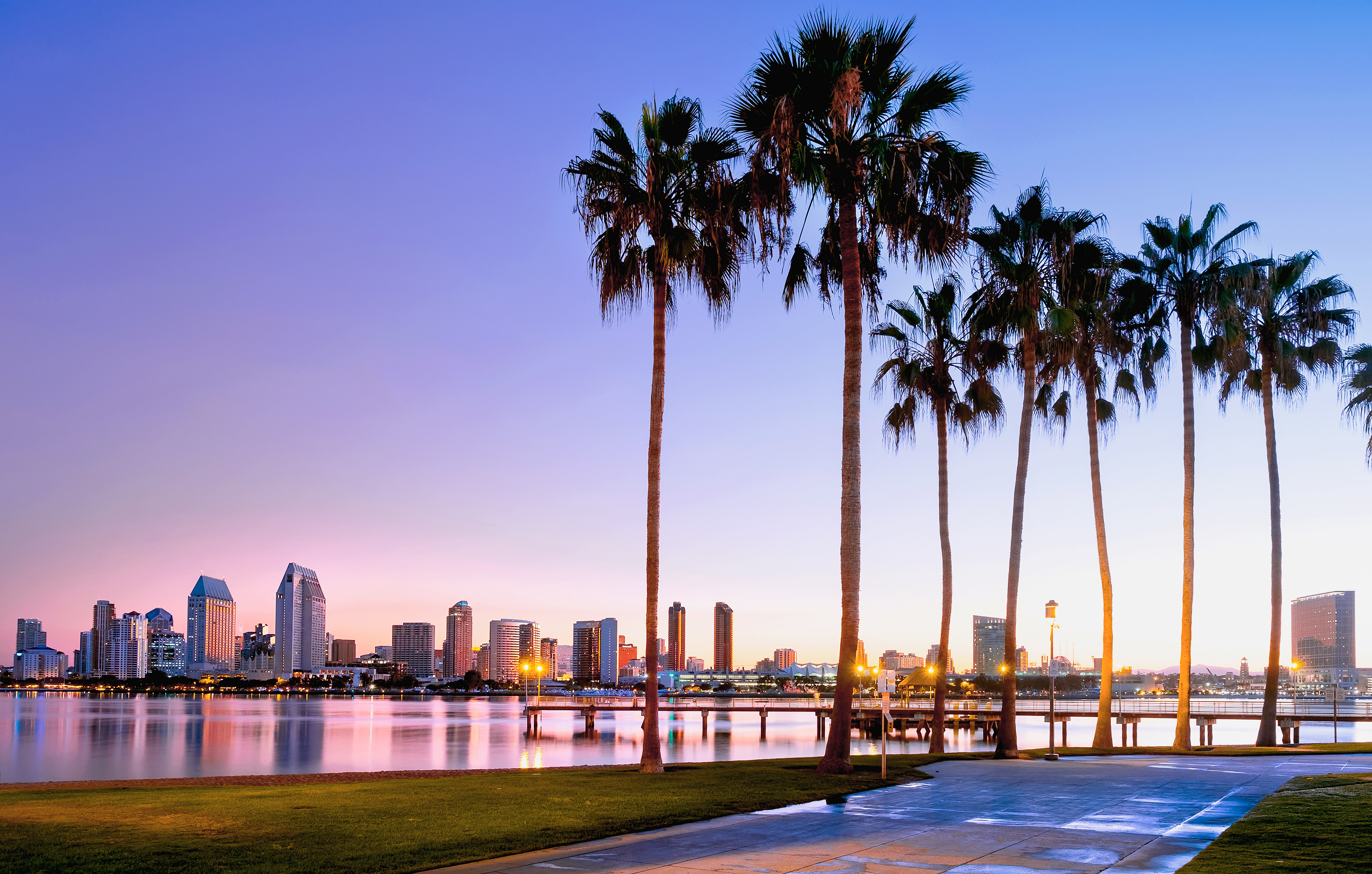 The Coast
Just outside San Diego you'll find the glamorous area of La Jolla, loved by tourists and locals alike for its beautiful beaches. It's here that you'll find Torrey Pines State Natural Reserve, filled with pine forests, sandstone canyons and walking trails that offer outstanding views of the Pacific.
The section of beach known as La Jolla Shores is a popular spot for surfing and scuba diving, while La Jolla Cove is perfect for snorkelling thanks to the colourful array of fish and other marine life that live in its calm waters. 
Further back up the coast just west of LA you'll find Malibu, home to the sunbathing hotspot of Zuma Beach and Point Dume, a popular place for observing migrating grey whales off the coast. Head inland and you can explore the hiking trails surrounded by meadows, wildflowers and waterfalls in the Santa Monica Mountains National Recreation Area.
Yosemite
California is home to some iconic national and state parks including Death Valley, Joshua Tree and Redwood. But the most popular of them all is Yosemite, famous for its Giant Sequoia trees which are thousands of years old, as well as landmarks such as Yosemite Falls and the spectacular vertical rock formation El Capitan.
The best time of year to visit the park is in September or October, as these are less crowded than the summer months. Some of the park's roads and hiking trails are also closed from mid-November until mid-spring. If you're travelling during the summer, try to arrive early in the morning or on a weekday to avoid delays on your way into the park.
You don't need a reservation to enter Yosemite, but you can make lodging and campground reservations online. Parking is available at areas including Yosemite Valley, Yosemite Village, Half Dome Village, and near Yosemite Falls.
San Francisco
In the north of California lies the Golden City, San Francisco. Famous worldwide as the birthplace of 1960s counterculture and of course the iconic Golden Gate Bridge, it's an unmissable destination with a unique spirit that both charms and fascinates all its visitors.
Get that all-important photo of the bridge from the viewpoints on the north or south side, before enjoying a seafood lunch at Fisherman's Wharf or admiring the sea lions at Pier 39.
From this part of the city you can also take the ferry out to the infamous Alcatraz Island, once a world-famous prison that held some of America's most notorious criminals including Al Capone.
San Francisco is home to some truly beautiful parks, so make sure you that take time to relax and enjoy the views at Buena Vista Park or visit the Martin Luther King Jr waterfall memorial at Yerba Buena Gardens. Also not to be missed is the San Francisco Museum of Modern Art, where you can see works by some of the world's greatest contemporary artists.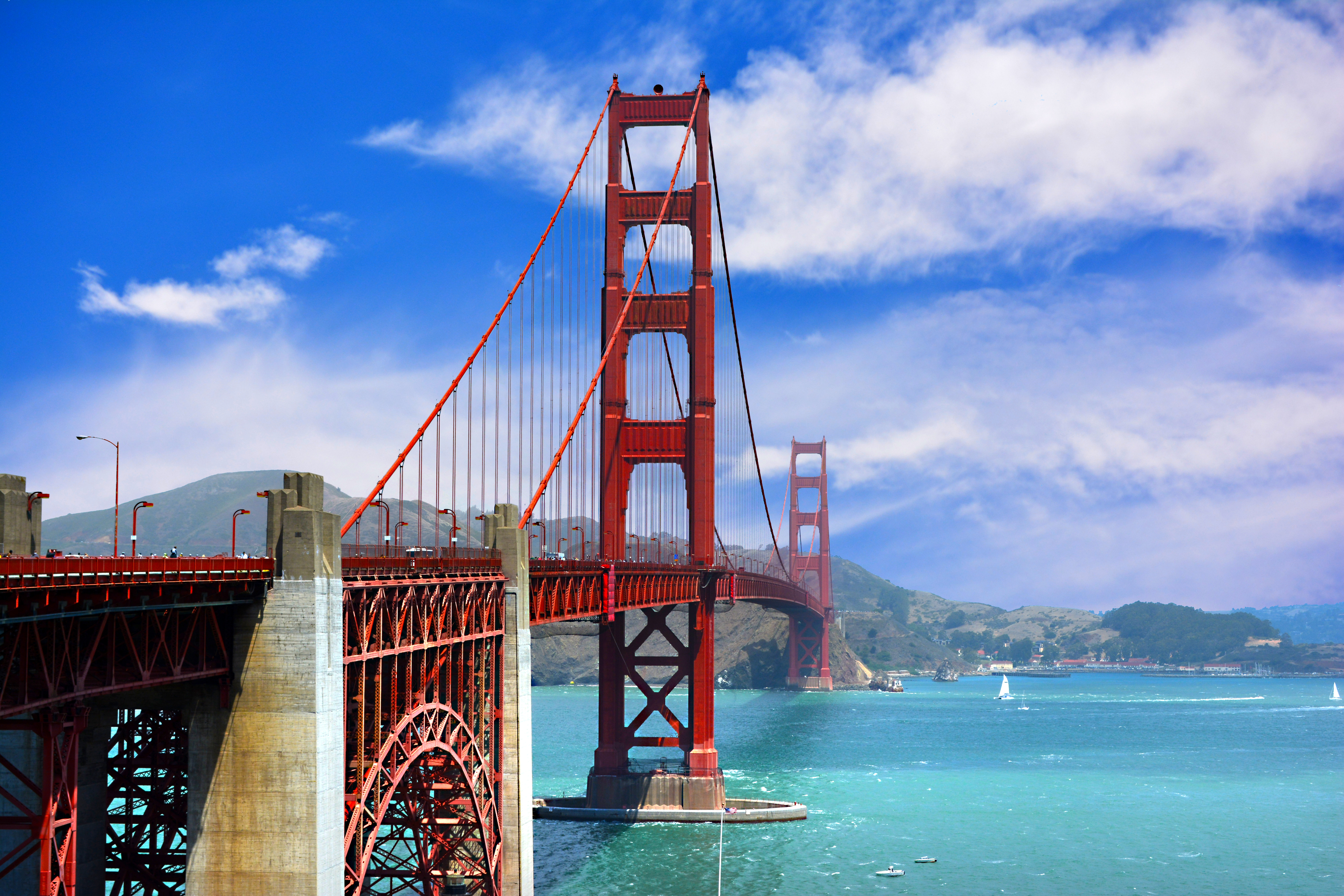 Highway 1
California is famous for its road trips, but perhaps the most iconic of them all is Highway 1. This 150-kilometre route runs from north to south along the coast, so you can start in San Francisco or San Diego. The route will take you on a similar journey to that of the beat generation author Jack Kerouac, who wrote his most famous novel On the Road about this very same road trip.
Drive through the beach towns of Huntington and Santa Barbara, as well as Big Sur, a 150-kilometre stretch of waterfront between Carmel-by-the-Sea and Hearst Castle. The views are truly spectacular – and luckily, there are plenty of places where you can stop off along the route to admire the cliffs, wildlife including California condors, and the Pacific Ocean beyond.
Whatever you're planning, organising California car rental is the first step on this trip of a lifetime. We've got locations all over the state, including the capital Sacramento and other key cities such as Los Angeles and San Diego.
You'll also find us in the major airports, including San Francisco International Airport and LAX. Just make your reservation online, and we'll have your rental car readyfor you to start your adventure.