Halifax has made its name as an important port on the East Coast, though today it's just as famous as a visitor destination. This is one of the oldest cities in Canada, so you won't be short of historic sights to enjoy. There are plenty of modern shops, bars and restaurants too, in addition to spectacular coastal and countryside day trips all within easy reach by car.
Whether you're visiting for business or pleasure, let us take you on a tour of the bestattractionsinNovaScotia's capital city.
The Waterfront
Halifax's lively waterfront community boasts everything from stores and galleries to restaurants and museums.
Start your exploration at the Canadian Museum of Immigration at Pier 21. This is the spot where almost one million people arrived on Canadian shores between the late 1920s and early 1970s. The museum tells the stories of those families and individuals who started a new life here, as well as those who welcomed them. You might even discover tales from your own family tree in the museum's extensive database.
Nearby is Halifax Seaport Farmers' Market, the oldest continuously operating farmers' market in North America. Established in 1750, this vibrant venue is still going strong today, open six days per week.
You can browse for gifts and souvenirs or treat yourself to some local produce and street food. Offering everything from pizza to Asian cuisine, you'll be spoilt for choice. Alternatively, you can sit back with a coffee and pastry and soak up the ambiance.
Keep strolling north along the waterfront to the Maritime Museum of the Atlantic. While the waters of Halifax Harbour lap against the pier, you can dive into the world of ships, steamboats and defining ocean events. This historic attraction offers a fascinating insight into the ill-fated Titanic as well as the role of the Navy in World War II.
Citadel Hill
Learn more about the fascinating history of this city with a trip to Citadel Hill. The current citadel, officially known as Fort George, is actually the fourth to be built on this site and dates back to 1856.
Once an important defensive site, today the fort and its surrounding area have been expertly restored to host re-enactments of marches and drills by historic regiments. If you're visiting at midday, you'll hear the Noon Gun being fired – just one such example of these atmospheric events.
Five minutes' drive away, the Army Museum Halifax Citadel is a natural place to continue your sightseeing. This attraction showcases the history of the Canadian military from World War One through to the present day. It's open to visitors all year round, with guided tours available between May and October.
St Paul's Church
The Citadel might be historic, but it's not the oldest building in Halifax. That title is held by St Paul's Church, a gleaming white Anglican place of worship on Argyle Street close to the Waterfront.
The church offers free guided tours between June and October. Discover the history of this remarkable building, including how it survived the Halifax Explosion of 1917. Self-guided tours are available all year round, and parking is conveniently located on Granville Street, just a short walk from the church.
Halifax Public Gardens
Just one kilometre from the church, you'll find the Halifax Public Gardens – an urban oasis that boasts beautiful displays of exotic plants and flowers. It might be in the heart of downtown Halifax, but the perfectly manicured grounds exude serenity. It's the perfect place to enjoy a peaceful walk and a picnic – or just to sit back and relax with an ice cream.
This is one of the oldest surviving Victorian Gardens in North America and it's a popular spot for locals and visitors alike. Live concerts take place at the bandstand in summer, and garden tours are also available.
Point Pleasant Park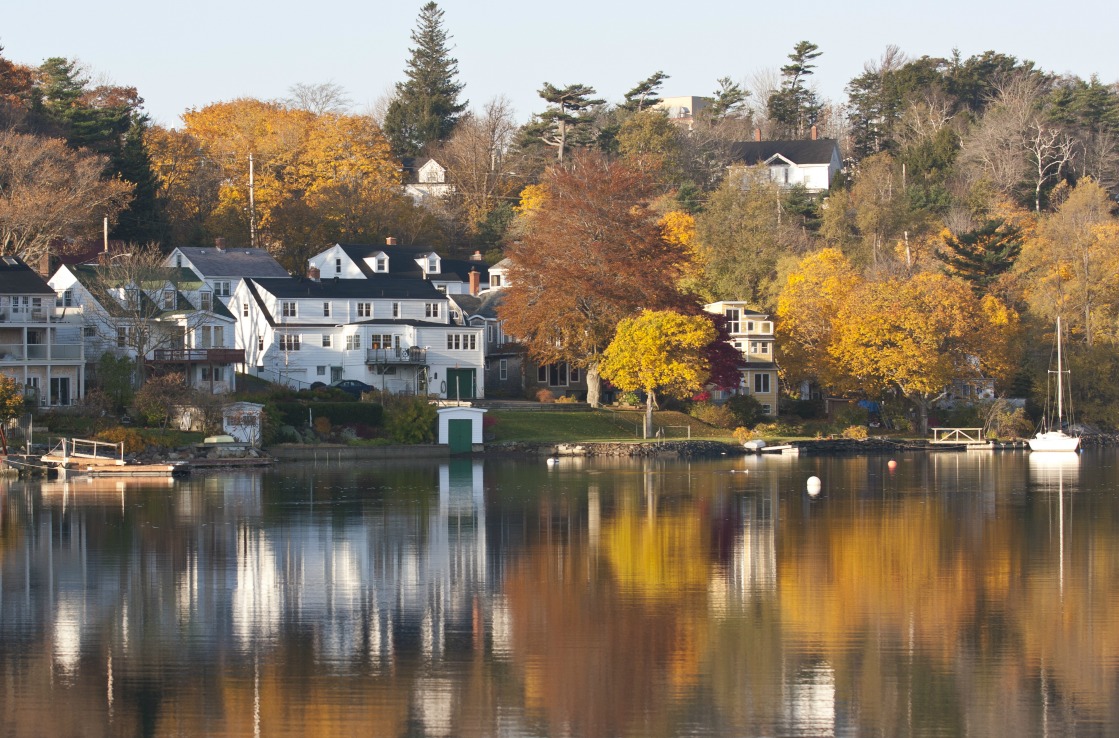 For far-reaching views of the ocean, head to Point Pleasant Park on the tip of the peninsula. Here you'll find almost 40 kilometres of easy trails winding around the coast, many of which boast panoramic views of the harbour. As you explore, you might stumble upon ruins of historic fortresses and landmarks, tucked away in the leafy green lands.
The Prince of Wales Tower is a historic highlight. A circular stone structure, this was one of 16 Martello towers that were built across Canada for coastal defence during the 18th and 19th centuries.
Dartmouth
With car rental in Halifax, you'll also be able to explore further afield, venturing out of the city's heart. Just across the harbour lies Dartmouth, fondly known as the City of the Lakes. It's easy to reach Dartmouth, taking around 15 minutes by car from downtown Halifax. You can cross the waters via the Macdonald or MacKay Bridges in exchange for a small toll.
Alderney Landing is home to an array of boutique stores and quirky galleries, as well as some outstanding restaurants, making it the perfect destination for a Nova Scotian day trip.
Peggy's Cove
A much-loved spot for photographers and artists, Peggy's Cove is home to the region's most famous lighthouse. Though it's not open to visitors, it makes for the perfect photo owing to its dramatic backdrop against crashing waves and dramatic rock formations.
This scenic setting is just more than 40 kilometres away from Halifax, reached in around 45 minutes via Highway 333.
The surrounding fishing village is filled with traditional fishing shacks and some delightful restaurants and cafes. Try the chowder at Sou'Wester or pick up an ice cream at Dee Dee's.
Whether you're staying in the city or venturing further afield, Hertz car rental is the best way to make the most of your time in Halifax. We have collection points across the region, including near the Waterfront, so we'll be close by however you arrive into the city. Browse our fleet of vehicles online and find the perfect sight-seeing partner for your Nova Scotian adventure.