Hawaii is globally renowned as a Pacific island paradise, and it's easy to see why. With crystal-clear ocean views, enticing tropical temperatures and more than 600 square kilometres of stunning wilderness, thousands fall in love with the Aloha State every year.
From the plush luxury of Waikiki Beach to the scenic ruggedness of the Road to Hana, this remote cluster of oases in the Pacific Ocean offers plenty to see and experience. Here are  some of the best things to do in Hawaii during your stay.
Waikiki Beach

Having earned its place among the world's most famous beaches, Waikiki is a three-kilometre stretch of spectacular sand with a metropolis towering above its golden shores. Once a surfing paradise for Hawaiian royalty, today this neighbourhood is home to all the hotels, restaurants and retail centres you can imagine.
The Hawaiian capital, Honolulu, still maintains a strong longboard tradition thanks to this long, rolling shore-line. There are countless top attractions lined along the promenade in the isle of Oahu's star city, including a zoo, plenty of places to meet for food and drink, and after-dark hula venues. Even in the 21st century, Oahu continues to live up to its Hawaiian meaning – 'gathering place'.
Na Pali Coast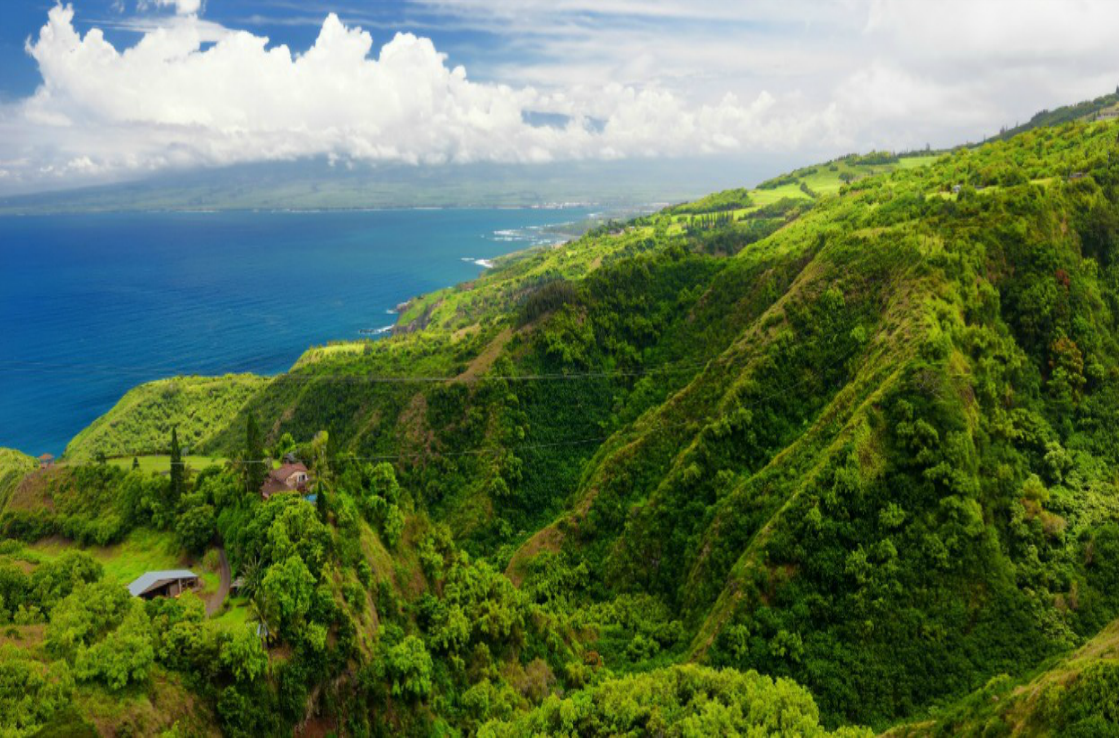 Once you've experienced the glamour of Hawaii's liveliest coast, it's time to venture out to its most picturesque. According to local legend, the striking and almost otherworldly cliff formations of Na Pali Coast State Park were formed when two goddesses fought for the right to claim the precipices as their own.
As one of the most sumptuous and distinctive sites of natural beauty on the archipelago, Na Pali is certainly worthy of a place on your itinerary. The park can be hiked, but a state permit is required if you plan to journey beyond the Hanakapi'ai Valley into Hanakoa or Kalalau.
Alternatively, you can drive to the Kalalau and Pu'u O Kila Lookout points to benefit from breathtaking views above the rugged vistas. Boat trips also run throughout the summer from Hanalei Bay on the island's northern shore.
Given that the Hawaiian Islands were formed by an active hotspot on the earth's Pacific plate, its no surprise that you can find signs of their eruptive volcano heritage everywhere. To see the volatile earth up close, venture to Hawaii Volcanoes National Park.
Mauna Loa is the world's largest volcano, stretching for 120 kilometres across more than half of the 'Big Island'. This sizzling crater is accessible via the Mauna Loa Road.
The Halema'uma'u Viewpoint is a popular place to witness the majesty of Hawaii's southern volcanoes too. Take Crater Rim Drive south from the Hawaiian Volcano Observatory to experience the otherworldly sights. Of course, it is important to always check in with the National Park Service for warnings and closures before starting your epic adventure.
The Road to Hana
Car rental in Hawaii instantly unlocks one of the Aloha State's most quintessential experiences – a road trip on the Hana Highway.
Hana Maui is one of the state's final untouched frontiers, but the boldness of the journey is half the appeal. Hairpin bends, narrow bridges and magnificent scenery means this 83-kilometre drive can take up to four hours. You'll want to slow down to take in those views.
You may come to Hana Maui for the waterfalls, but you're likely to stay for the mouth-watering Hawaiian cuisine. The Hana Cultural Center is a great place to learn more about the people and landscapes, with the annual Taro Festival in April perhaps the best place to experience authentic Hawaiian life.
Adventurous travellers can go one step further to explore the hidden delights beyond Hana. The Seven Sacred Pools at Ohe'o is a divine place set in the bamboo forests. Come prepared, because there are no food outlets or gas stations in this utterly unspoilt region of Hawaii.
Pearl Harbour
Undeniably the most famous port in the region, Pearl Harbour is known worldwide for its military and trading history. Today the blue bay is sparkling and tropical – and the past is never far from the surface.
Ford Island is home to several key attractions and is easily accessible by car. Pearl Harbour Aviation Museum is the primary feature, but there are also several memorials and a business conference centre. Once you've soaked up the history here,head back to shore to find the Pearl Harbour Visitor Center and the USS Bowfin Submarine Museum and Historic Park. You can book online to secure your place on a real Second World War submarine.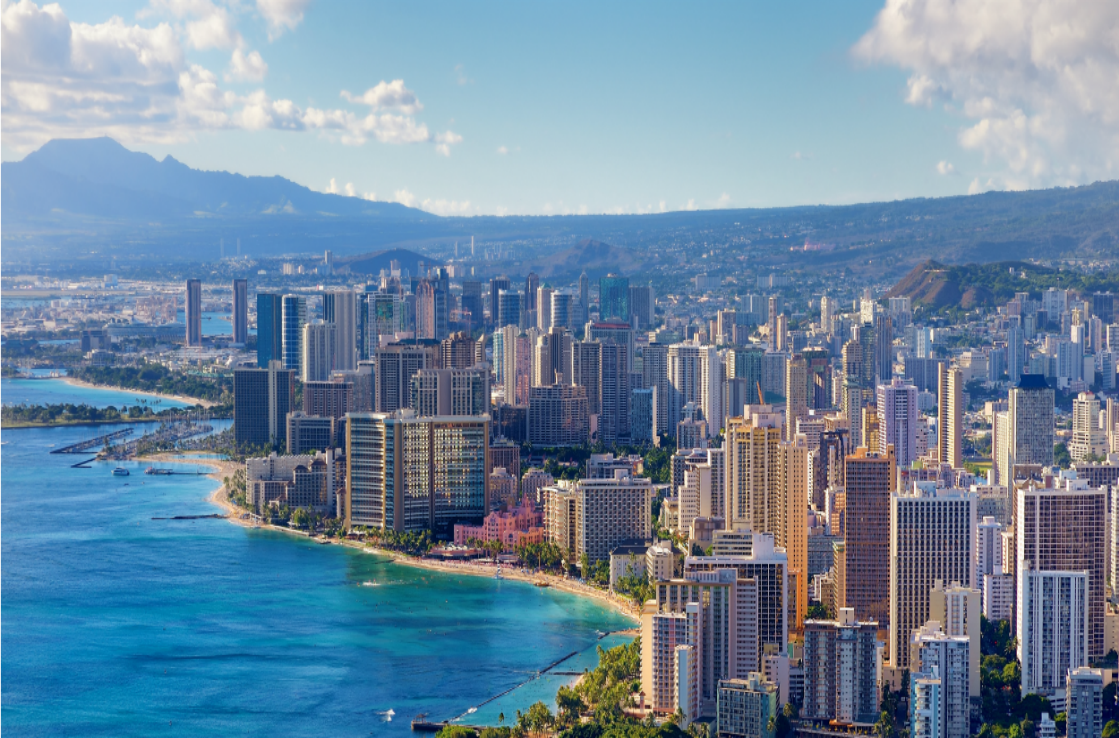 Molokini
As one of the best places in Hawaii to see vibrant wildlife, Molokini has unique geology, ancient relics and forms an ideal boating ground. You can book onto a snorkelling or scuba diving tour to swim in the ocean, or dine on a catamaran to see exotic birds.
During whale season, you can even hear mystical whale song reverberating through the waters. If you're lucky, you might glimpse an endangered Green Sea Turtle too.
Diamond Head
This state monument is a must-see location on one of the world's most beautiful hiking spots. The route takes around two hours to complete, culminating in views of a 300,000-year-old tuff cone crater beside the ocean.
There is a parking lot behind Diamond Head Road, offering a convenient place to begin your trek. If you prefer to drive into the scenery, however, a network of narrow lanes lead all the way to Battery 407 – where you'll find awesome ocean views. There's a small fee for entering the crater grounds, but you'll be rewarded with a plush visitor centre and the best vantage point in the region.
Hanauma Bay
If every Hawaii vacationer comes searching for paradise, this bay undoubtedly offers some of the closest approximations to heaven on earth. Located on Oahu's northern shores, the appeal of the palm trees and sugar-like sands is second only to the marine life flourishing in the nature reserve.
Coral reefs are submerged in shallow waters, creating excellent snorkelling opportunities. There are more than 300 species of fish in this bay, which are protected by lava rock tubes created by an explosion more than 1,000 years ago. There is a small fee for entry and the park bay is closed every Tuesday. Call (808) 396-4229 while in Hawaii for a recorded message on the latest conditions, fees and opening hours.
Whether you're in Hawaii for a taste of tropical city life, to experience the wonders of nature or to search for paradise on earth, car rental is the perfect way to see more of these islands.
Explore the beaches and wilds in comfort and style when you collect from our convenient rental points.