Home to one of the world's leading universities, and close to remarkable palaces, parks and idyllic English countryside, Oxford is a fascinating city to explore while admiring the historic architecture.
Soak up the heritage at every turn as you pass by Christ Church college, the Bodleian Library and the Radcliffe Camera, and enjoy journeying to incredible cultural attractions just a short drive away.
Look up to the skies and you'll be awestruck by the city's incredible spires – then when you bring your gaze back down to ground-level you'll discover there are still many amazing things to do in Oxford, and the surrounding area.
We've gathered just a few of the local highlights to get you started.
Oxford Covered Market
Located in the heart of the city on Market Street, and receiving a Royal seal of approval when it was visited by Prince Charles and the Duchess of Cornwall in 2017, the city's famous Covered Market is a big draw for many visitors to the area.
If you like to buy local crafts and fresh traditional produce wherever you visit, this is absolutely the shopping location for you. There are a number of permanent stalls and stores located within this covered building, including around 20 food and drink vendors offering delicious, mouth-watering treats.
Whether you're looking for fresh seafood, fruit and vegetables, handmade crafts or the best pies in Oxford, you'll find it all encased within this hall of treasures.
There's parking dotted all around the city, but if you'd like to find somewhere close by so you can pop your market finds in your rental vehicle, Gloucester Green Car Park is just a short walk away.
Botanic Gardens and Harcourt Arboretum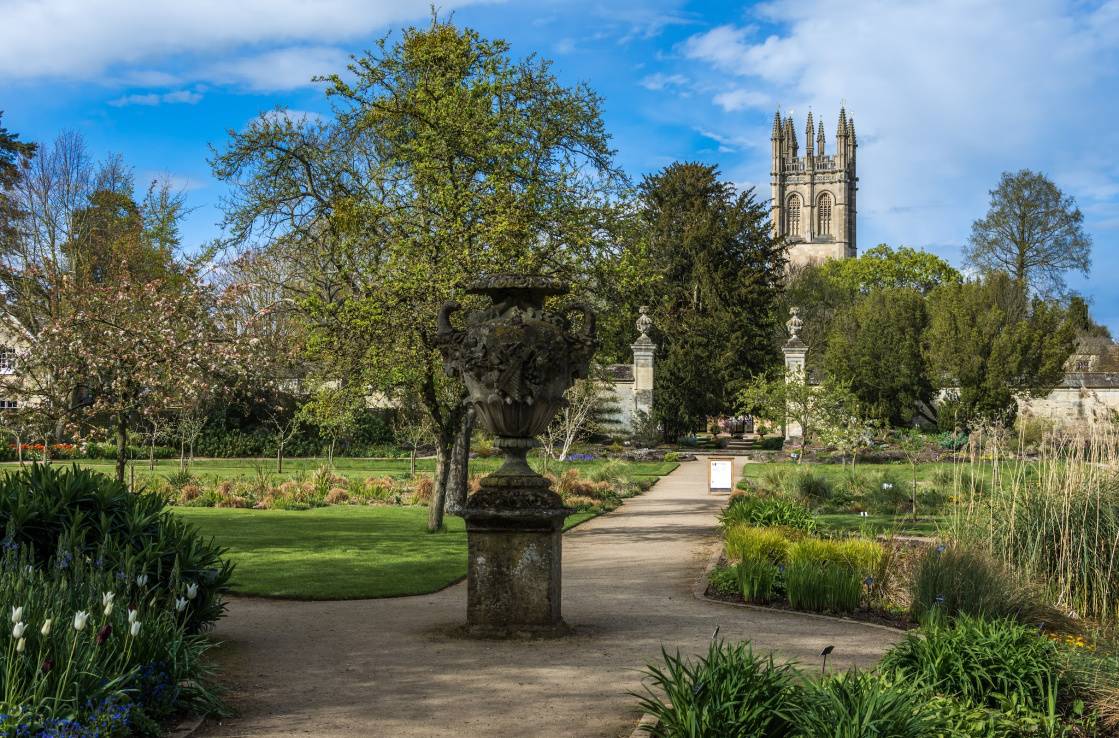 The Oxford Botanic Gardens are considered to be the oldest of their kind in the whole of the UK, and provide a real haven of natural beauty.
There are thousands of plant types from Britain and much further away across these stunning gardens and in the glasshouses – where you'll find something magical with each season. St. Clement's Car Park is just a four-minute walk away from the gardens – park here and take a picturesque stroll over Magdalen Bridge.
You can also visit the Harcourt Arboretum, which is around a 15-minute drive from the city centre. Here you'll discover 130 acres of rolling woodland, so ensure you leave yourself plenty of time for a leisurely exploration. Put on your walking boots and go for a hike – perhaps taking along a picnic of fresh food and drink you've discovered at the covered market.
Lay out a blanket and your tasty treats for lunch, and watch the world go by in this breath-taking setting.
Pitt Rivers Museum
This intriguing wonder of archaeology and ethnography is located just behind Oxford University's Natural History Museum, and is packed full of interesting objects, artifacts and exhibits. Established in 1884, the museum covers collections from many periods of human existence, and is an amazing activity to add to your Oxford must-do list.
Past exhibitions have included 'Tibetan Objects in Transition', 'Identity Without Borders' and 'Oxfordshire Folklore and Customs'. There's always something going on at the Pitt Rivers Museum, including research projects, events, collections and displays.
You'll be able to choose from a few pay and display spots to park your rental vehicle which are all convenient for the museum, with options for parking on Mansfield Road, Keble Road and Blackhall Road.
University Tours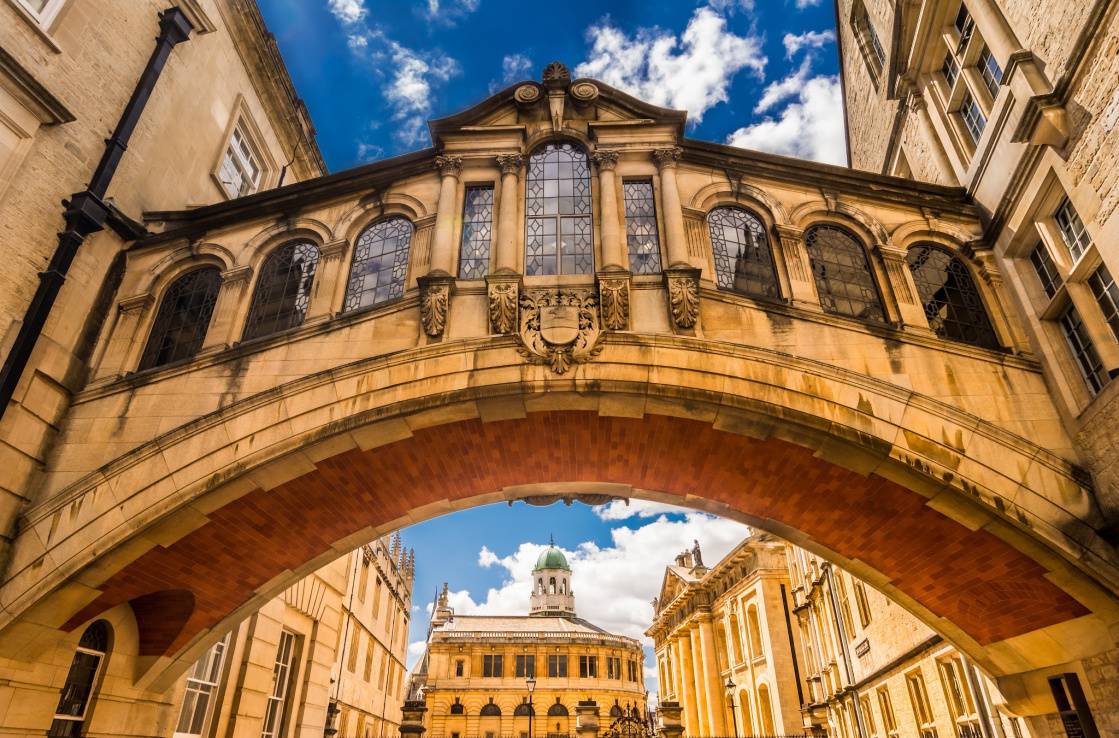 If you want to see every nook and cranny of the city's academic legacy, and learn more about the absorbing history of Oxford University, then booking onto a tour can be a great way to get some expert insight. Sometimes these tours are even led by a current or former student, meaning you'll be able to discover the secrets of life at one of the world's best places for learning.
Not only will you discover the history of the university itself, but you'll also be able to gain an insight into the city's past. Wind through the streets and appreciate a variety of colleges, libraries and other remarkable institutions. As well as these organised excursions, many individual colleges will also allow admission to visitors at certain days and times.
Blenheim Palace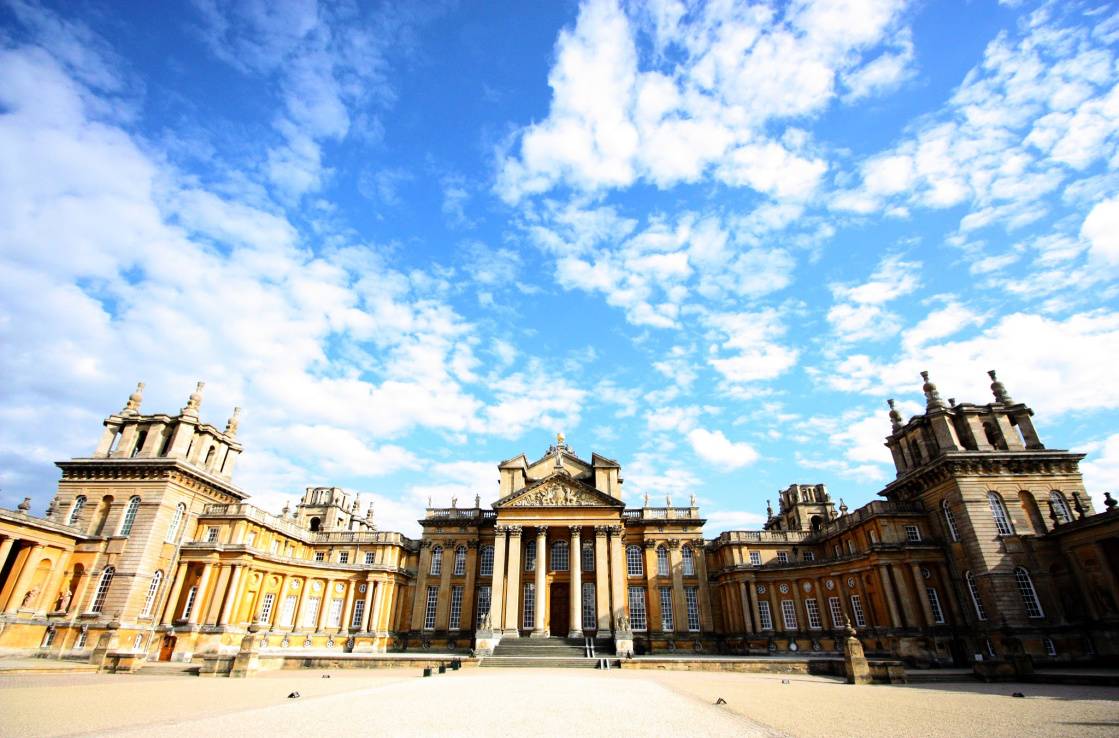 On your visit to Oxford, don't miss the opportunity to explore the birthplace of Sir Winston Churchill and the home of the Dukes of Marlborough. Considered to be one of the most stunning stately homes in the UK, Blenheim Palace is also a UNESCO World Heritage Site.
If learning more about a famous former British Prime Minister is something that appeals to you, take advantage of perusing the permanent Winston Churchill exhibition. There are also a number of fun experiences for you to discover on your visit here.
Hop on board the miniature train, go on a buggy tour of the lake, marvel at the wonder of the colours in the Butterfly House, wind your way around the Marlborough Maze – or simply wander the vibrant gardens. Whatever you choose to do at Blenheim, you're sure to be amazed by this remarkable place.
You can get to the palace in around 20-25 minutes, driving north-west of Oxford. When you arrive you'll discover convenient parking on-site for your rental car.
Whatever your plans when you set out to discover the best things to do in Oxford, car rental is the ideal way to get around. We have a number of convenient collection points across the city, so picking up your keys and exploring all this beautiful historic destination has to offer couldn't be easier.