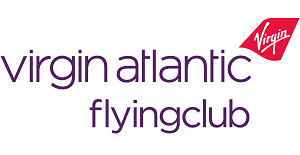 Introduction to Virgin Atlantic

For over 30 years, Virgin Atlantic has been one of the world's favourite longhaul airlines. Every year, they fly over six million passengers to the world's leading business and leisure destinations. The secret to Virgin Atlantic's success is making the journey memorable for all the right reasons, providing comfort and award winning hospitality in every cabin. From the big picture, to the tiniest detail, Virgin Atlantic create experiences with a flair that their passengers love.


Plus, join Virgin Atlantic's loyalty programme Flying Club, and you could be earning points even before you take off. Hertz has partnered with Virgin Atlantic to offer Flying Club members special rates plus earn Virgin Points each time you rent. So why not start collecting today and soon you could be earning points to spend on flights to fabulous destinations, cabin upgrades and much more Join for free today.


Virgin Flying Club Benefits

• 1,000 Virgin Points on Leisure rentals
• 500 Virgin Points on Corporate rentals
• Additional 100 Virgin Points for Hertz Gold Plus Rewards members
• Up to 10% off your rentals around the year


How to Book


• Enter the Virgin Atlantic Flying Club Customer Discount Programme (CDP).
• Enter your Virgin Atlantic Flying Club membership number in the booking process.
• Show your Flying Club membership card on collection of the car.
• Alternatively call Hertz UK on 08708 44 88 44 or Hertz USA 800-654-3131.
Terms and Conditions:
Virgin Points will be awarded on all qualifying retail and contract rates except wholesale (net) tour package rates, travel industry rates, insurance replacement rates, staff rates, special pre-paid rates and any other discounted rates or rates in conjunction with Partner bonus vouchers. Points cannot be earned where a corporate partner's policy prevents points being awarded. You must present your Flying Club membership card at the time of collecting your vehicle.